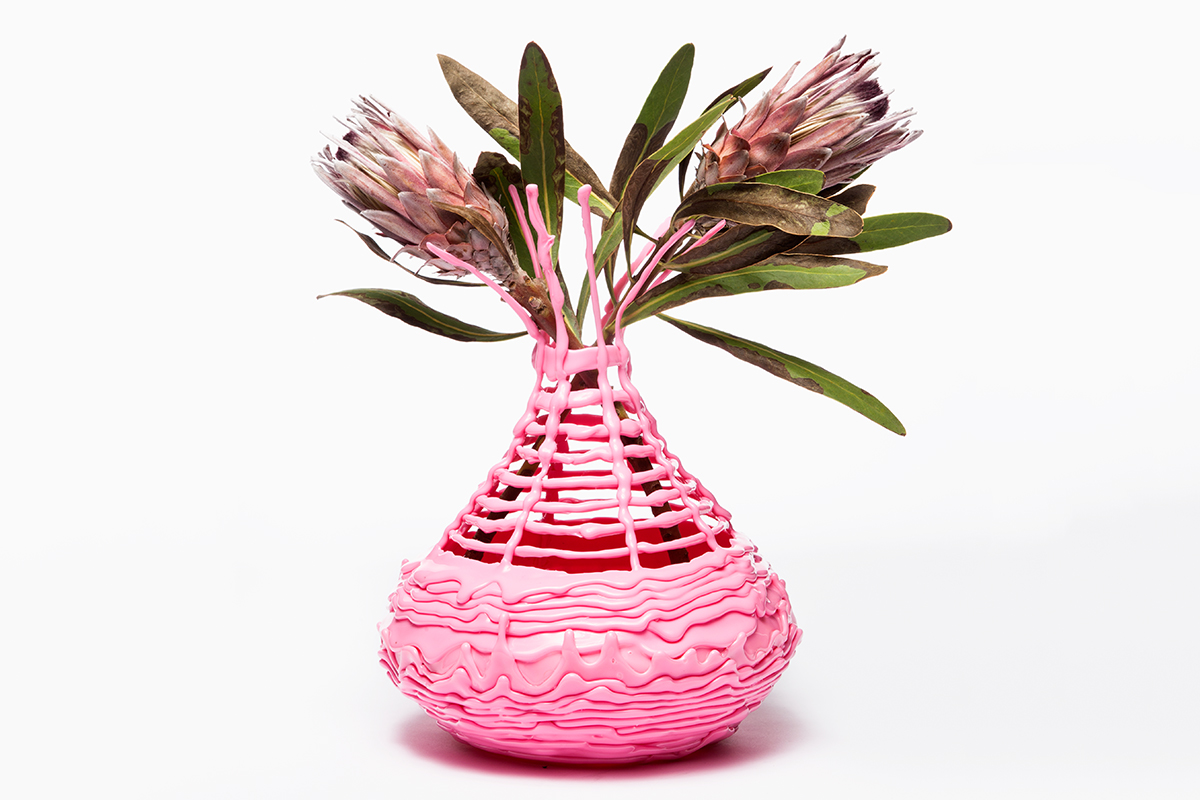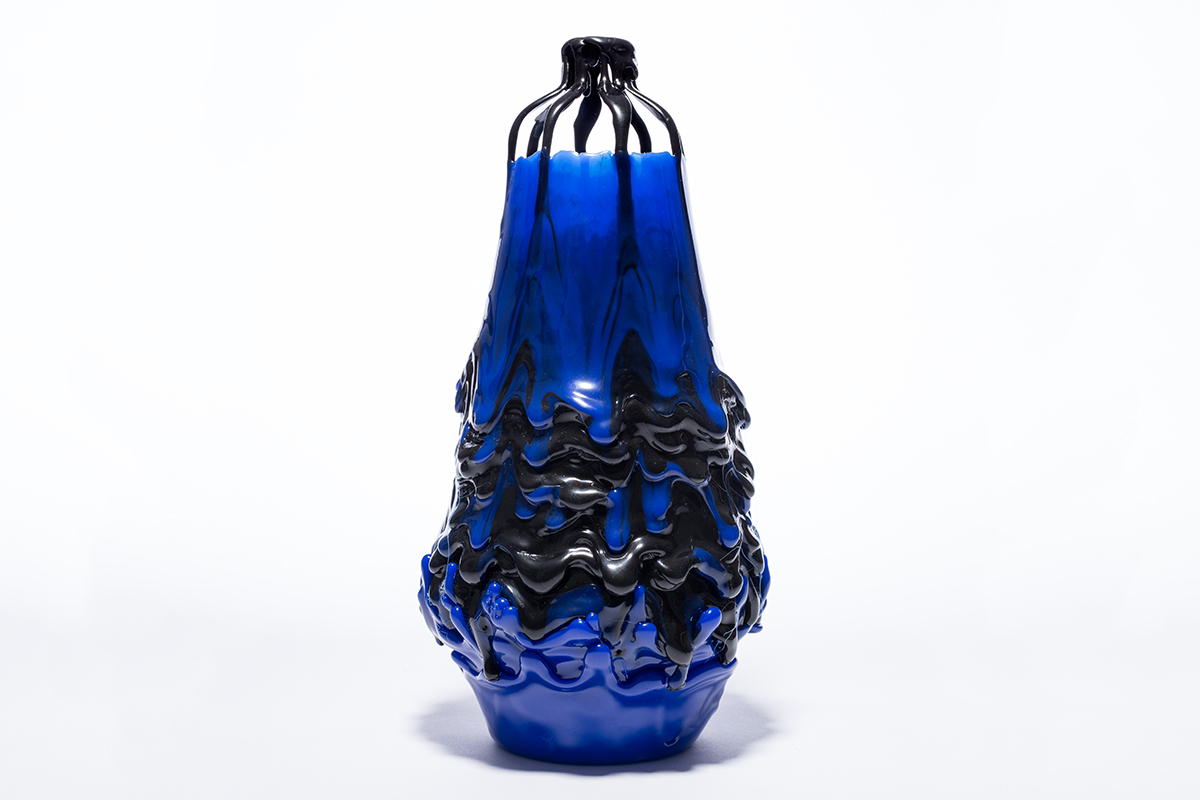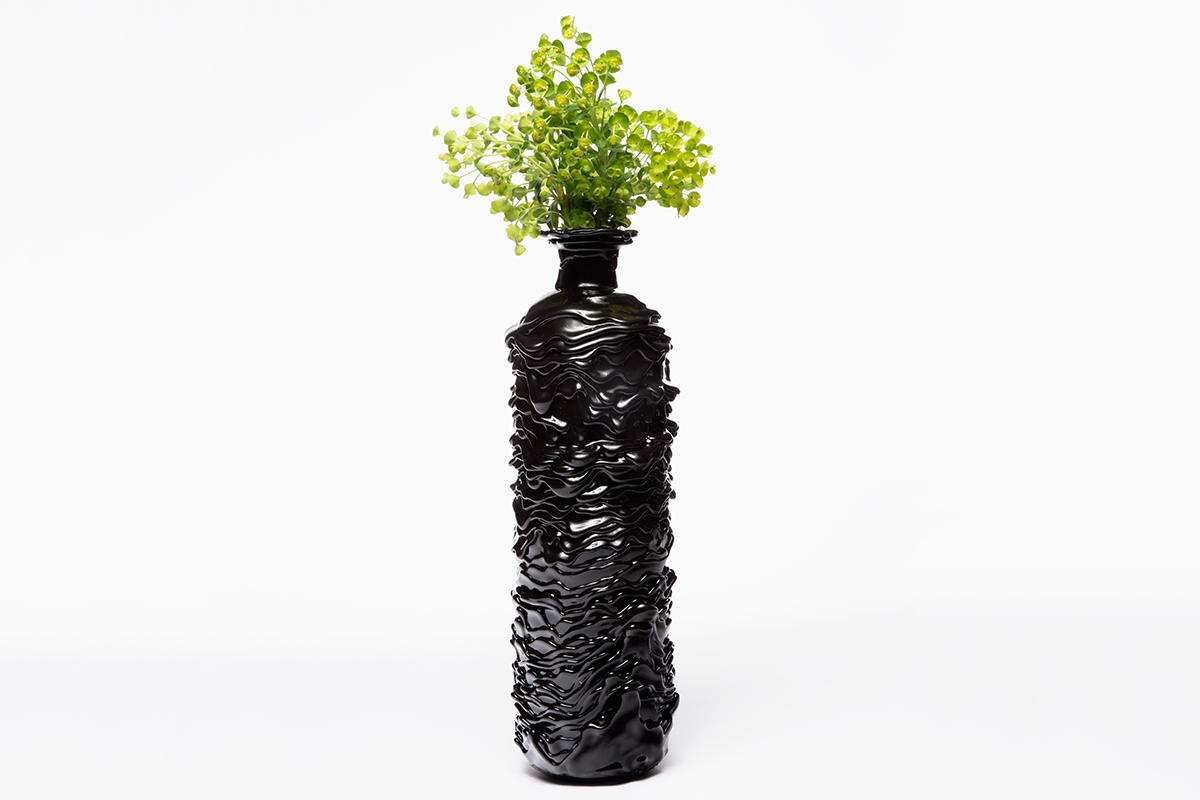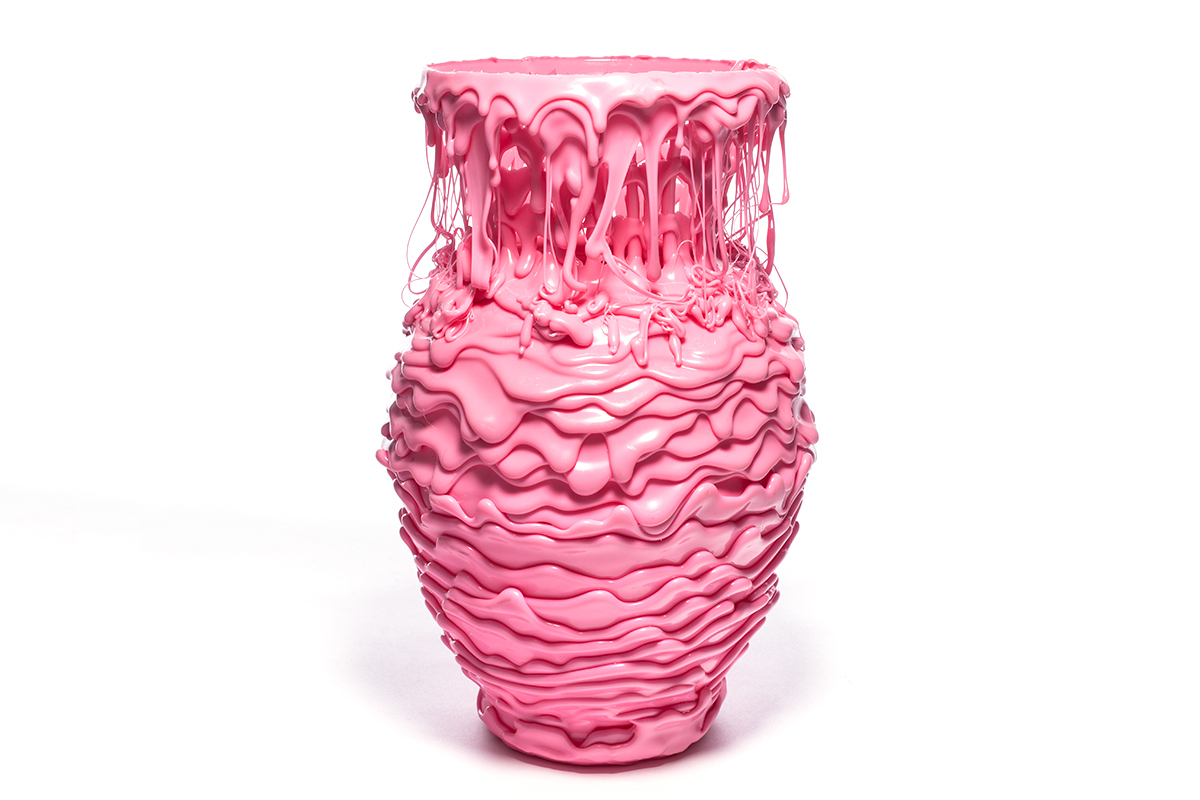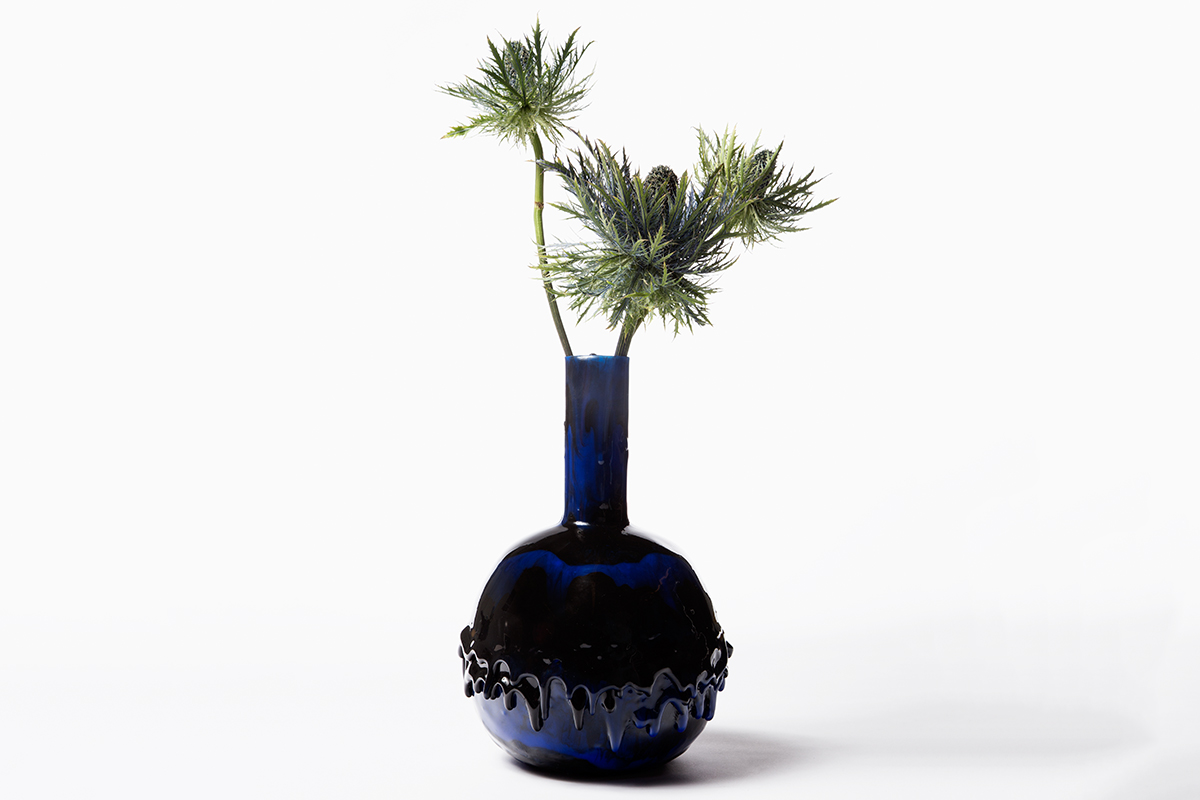 Hot Mess Vessels
2015 - 2016
Unique vessels handmade using a thermoplastic extrusion process.
Approx. 8-15 inches tall and 5-10 inches wide; approx. 20.3-38.1cm tall and 12.7-25.4cm wide
Pigmented Hot Glue
My inspiration for this project comes from my frustrations with 3D printing in its process and materiality. The shift toward digital and automated manufacturing makes much of the craftsman's labor become invisible and unappreciated; the objects and maker lose their spirit. I personally think that the most valuable objects are ones in which a person can witness the labor and emotion that an artist put into them. By replacing computers and robotics with my own brain and hand, I extrude the plastic faster than an 3D printer and with a messy yet alluring resolution.
Oh honey!
You are a hot mess.
Extruding unstable heat
like bullets from a gun,
spewing out guts.
Dripping conspicuous disarray
right on the edge,
clinging to uncertain sanity...
Yet there is a glint in your eyes,
a coolness adhering to your skin,
living like vulnerable confidence.
Hold on to the smallest parts
that make you whole.
Allure is fragile.
Made in collaboration with whatnot at SAIC and shown at Rossana Orlandi during Salone del Mobile 2015.
Many thanks to Helen-Maria Nugent and Jim TerMeer for their support and guidance.
(Photos by Jonathan Allen and Reilly Drew)